The Seven Ages 2001: "my first year"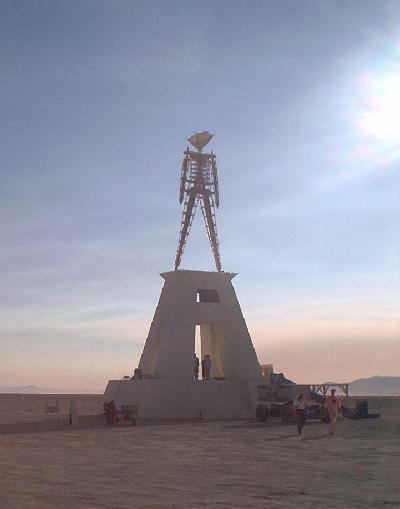 The Man. It was beautiful in the morning out in the Black Rock Desert. 2001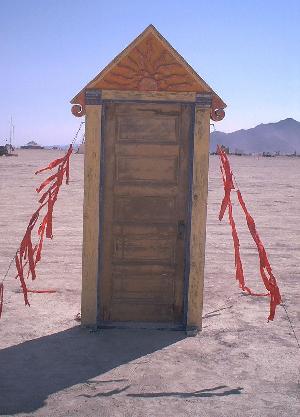 A door to the desert. 2001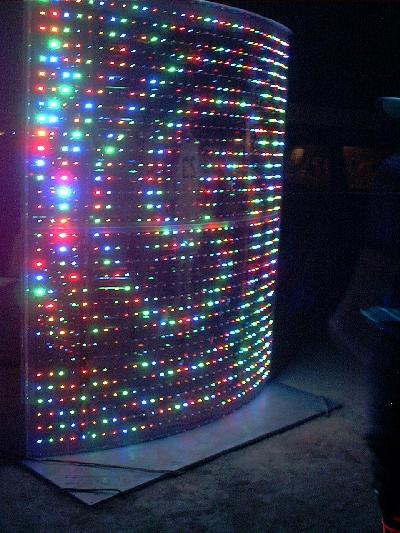 You always have some very technical artwork. This is an LED display that was animated. 2001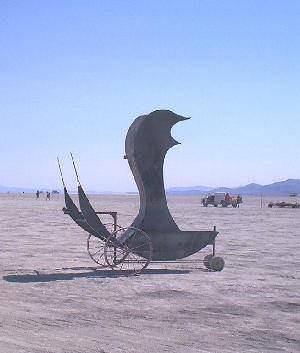 An elegant art car. It spewed fire. 2001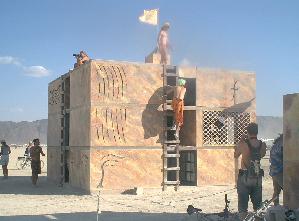 A group of people spent almost a year on designing and building this 3D maze with trap doors, rotating walls, and a goal of making it to the top. 2001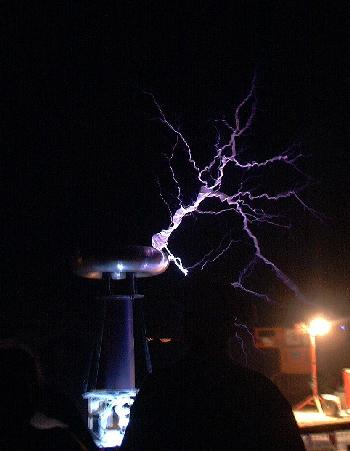 One of the famous Dr. MegaVolt tesla coils. 2001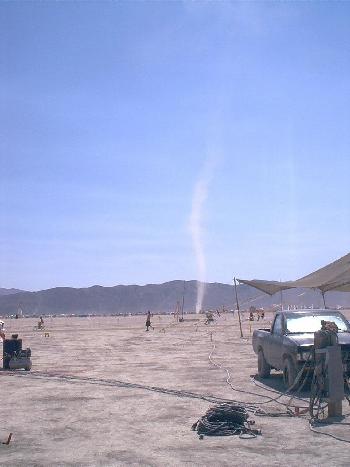 There were even larger dust devils than this later. 2001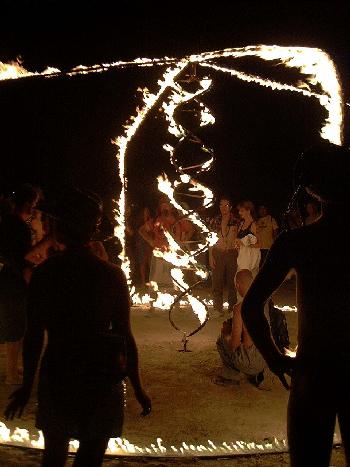 One of the night art installations that drew a lot of attention was the rotating, flaming double helix. 2001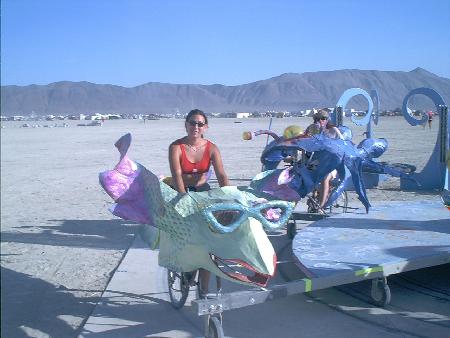 There were fun interactive things, like this bicycle carousel with beautiful sea creatures. 2001

One of the art installations I found most moving was the mausoleum, made of wood jigsaw tailings, on which people would write emotional baggage on to let go. 2001
---
The Floating World 2002: "my project year"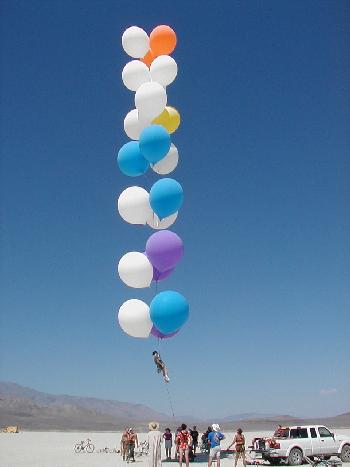 Patri and Brian had a project to lift people up in the air with helium balloons, with which our camp helped. Patri has a good annotated series of pictures on the project. 2002

Jumping with balloon assistance. 2002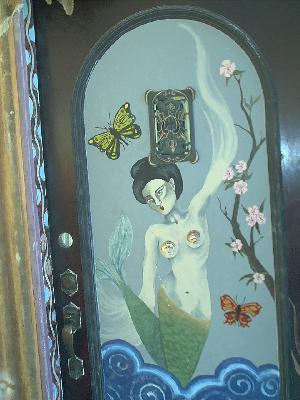 Sometimes you need to go inside to see beautiful things. 2002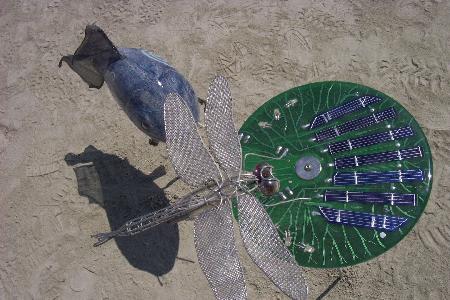 A technical lily pad with infrared communication and fiber optic dragonflies. 2002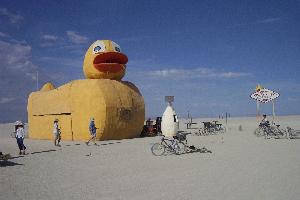 A jazz club in the middle of nowhere. 2002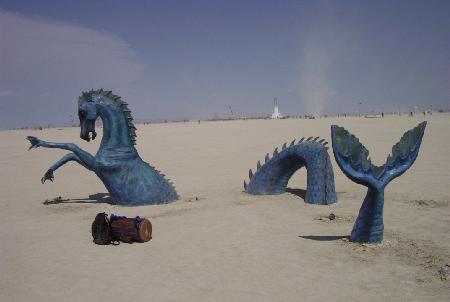 Sea horse in the playa. 2002
Nick was the designated photographer for bloodletting, the rest of the group we camped with. 2002
---
Beyond Belief 2003: "my theme camp year"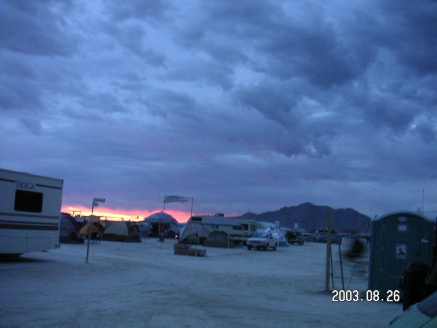 Stormy Burning Man dawn. 2003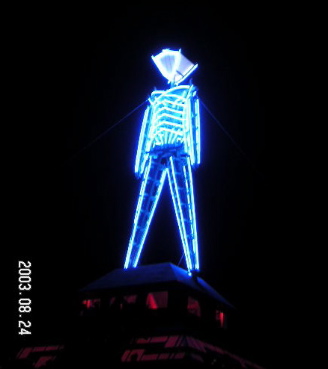 Neon man. 2003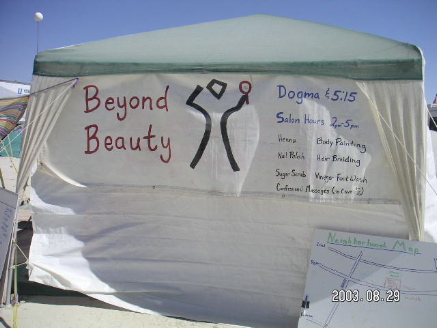 Our theme camp, Beyond Beauty. 2003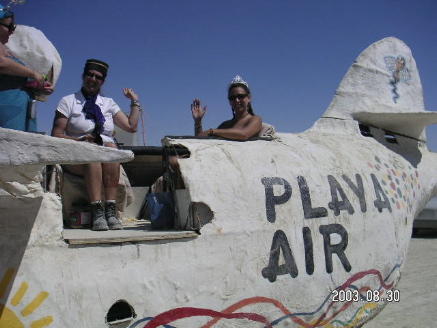 Playa Air charter. 2003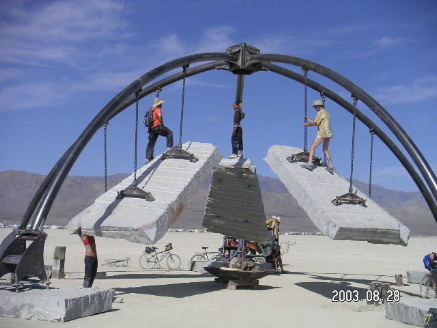 Granite slabs to climb. 2003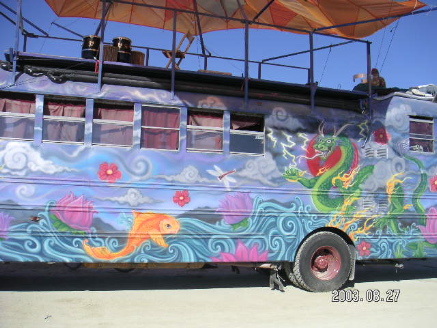 Pretty bus. 2003

The man. 2003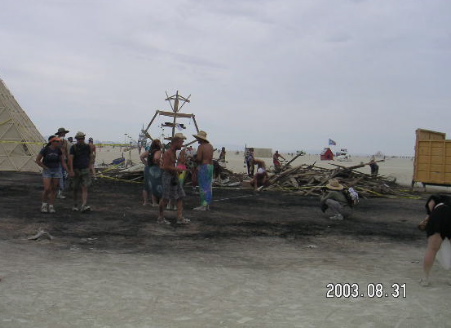 After the burn. 2003
---
Psyche 2005: "my family year"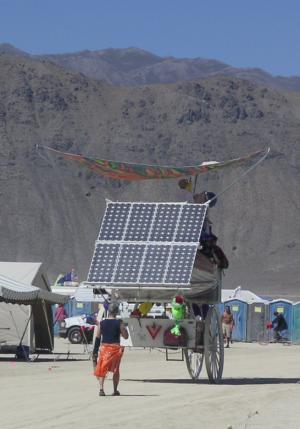 Solar art car, like our house! :) 2005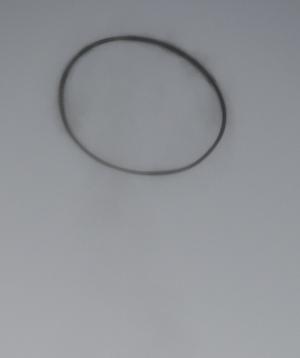 Huge smoke ring. It's hard to tell, but this one has been in the sky for minutes, getting larger as it floats away... 2005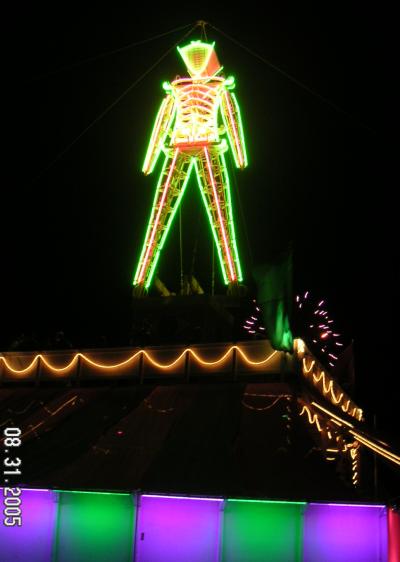 Requisite night picture of the neon man. This year you could rotate it. 2005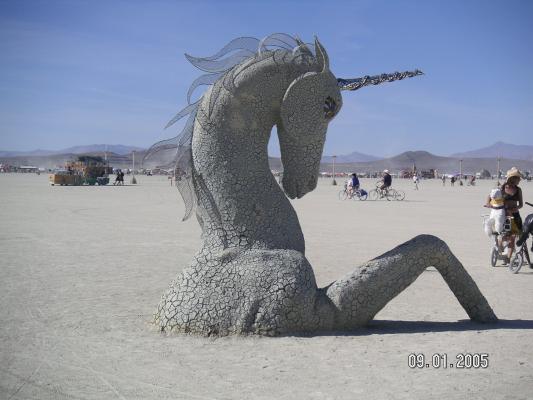 Unicorn of playa mud...it's horn and eyes glowed through stained glass at night. 2005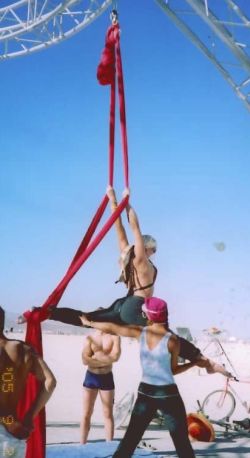 Aerial silks dance class with Firefly Dance. 2005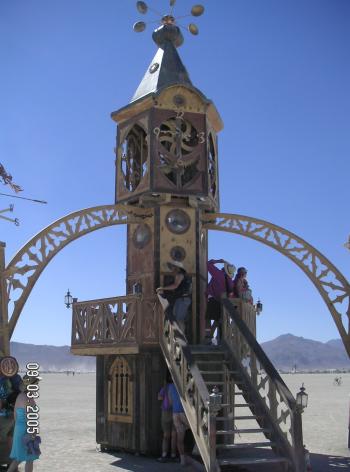 Mechanical clock tower with three faces...this one was driven by monkeys. 2005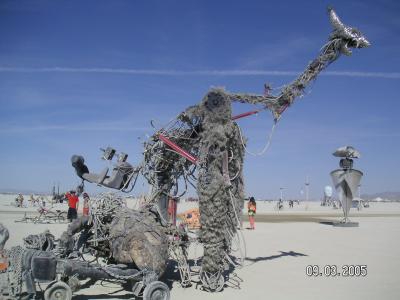 This mutant vehicle had amazing hydrolic animation...I should have taken a movie of its motion. 2005
---
Hope & Fear 2006: "my unintended year"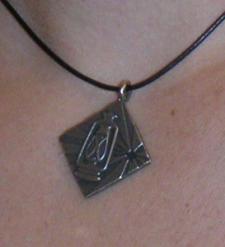 Hard-earned Lamplighter charm. 2006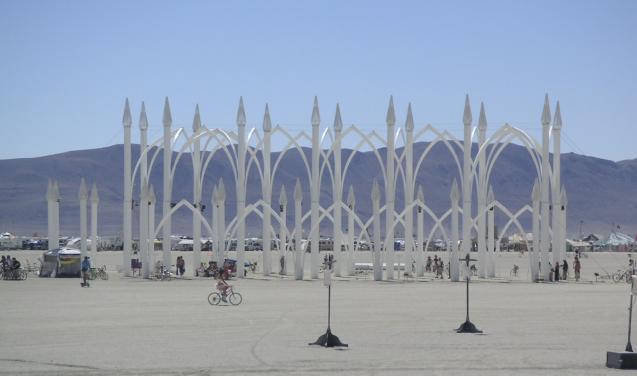 Cathedral in front of Black Rock Mountains. 2006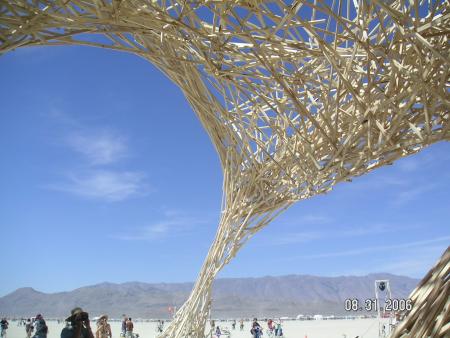 Blue sky seen from inside the huge Belgian sculpture. 2006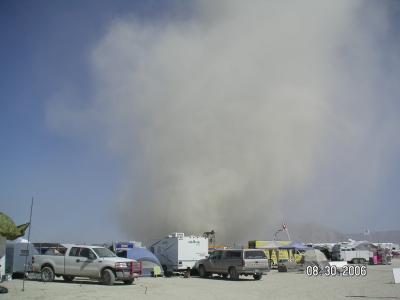 Fast and strong dust funnel. 2006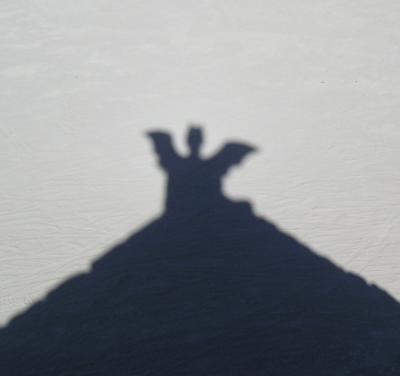 Dawn's shadow posing as a gargoyle atop a pyramid. 2006
---
Fertility 2.0 2012: "my return year"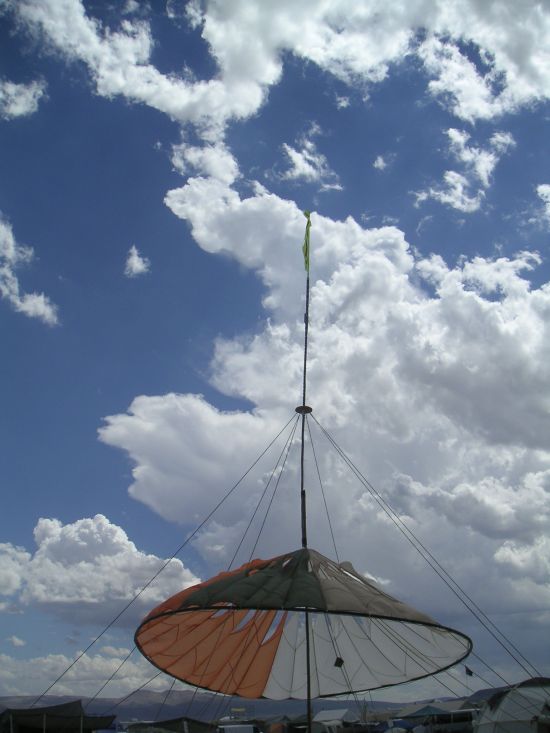 Hushville town round flag. 2012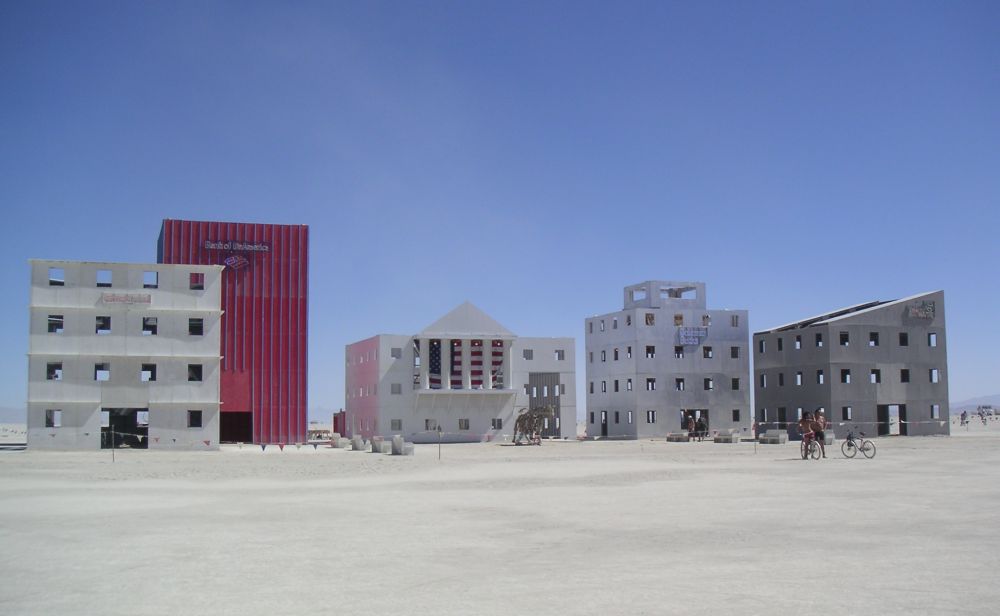 Burn Wall Street: Merrill Lynched, Bank of UnAmerica, Goldman S*cks, Chaos Manhattan. August 28, 2012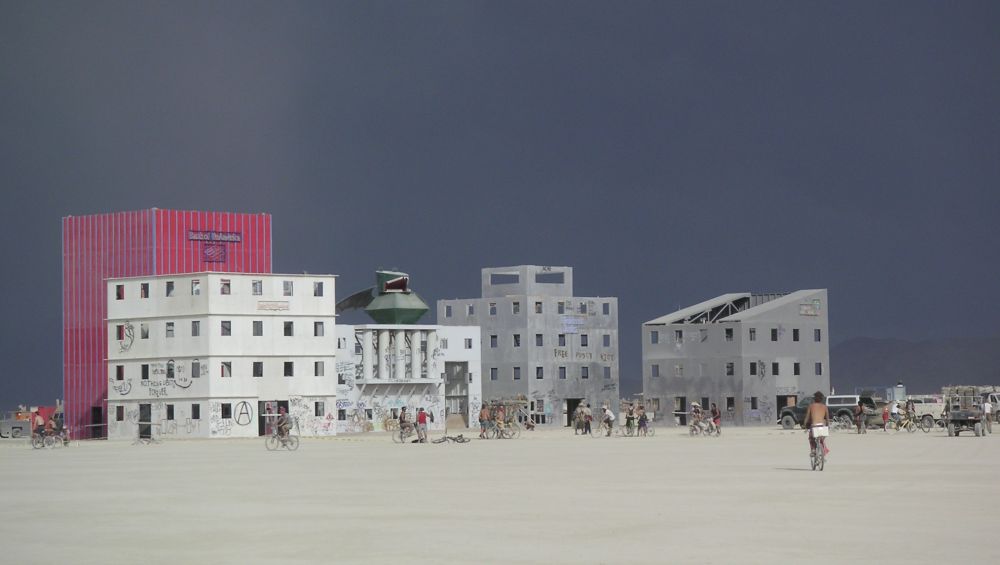 Burn Wall Street, after the crowd has been there. August 31, 2012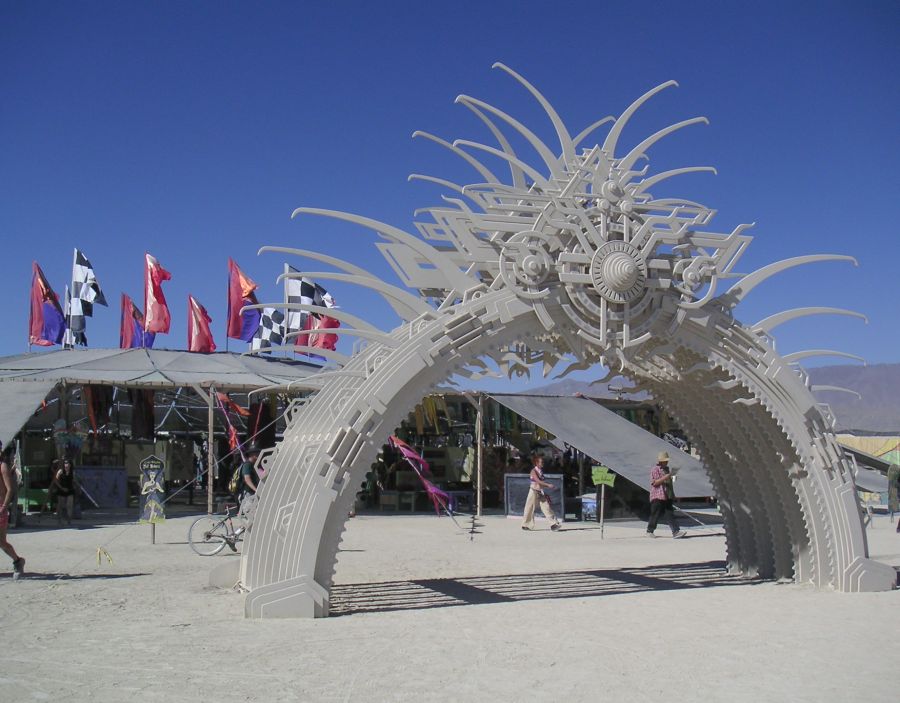 Center Camp. The arch had lots of pretty rainbow lights at night. 2012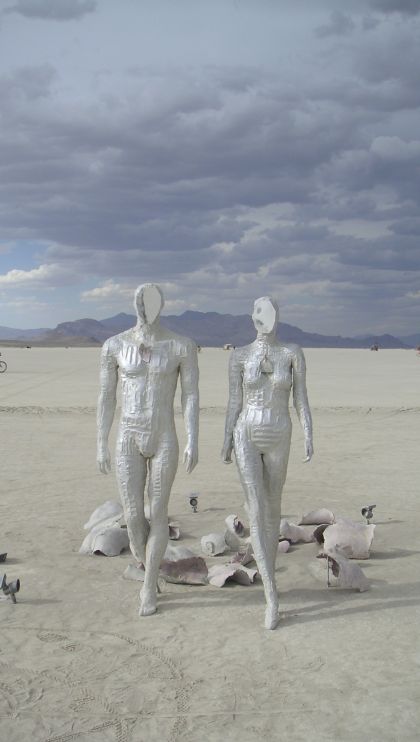 Couple Tunnel. 2012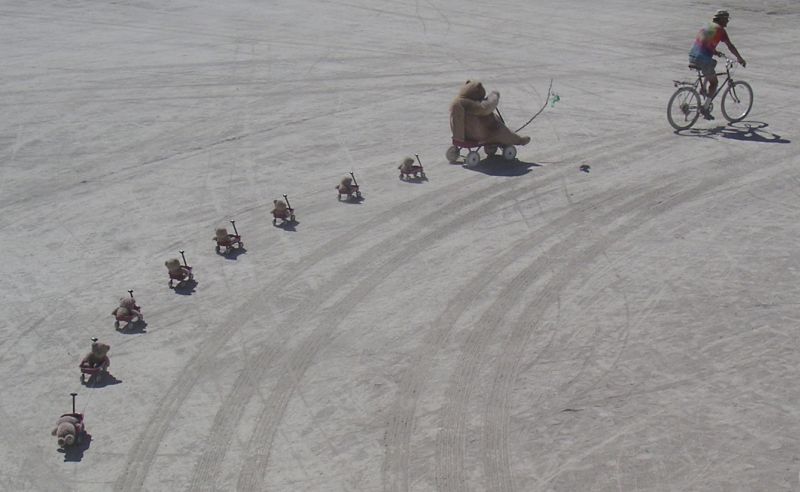 A train of bears. 2012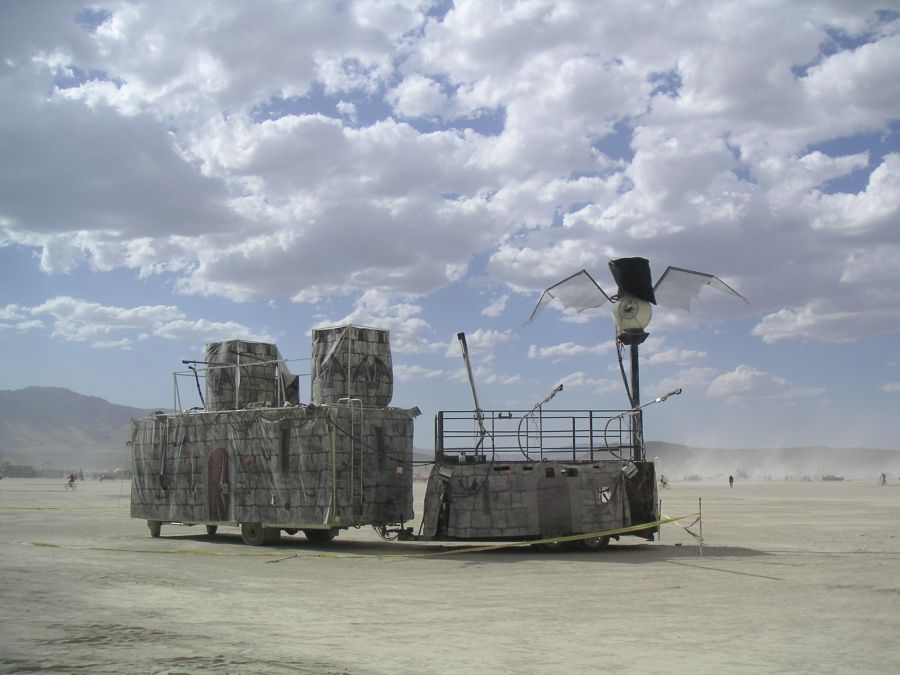 2012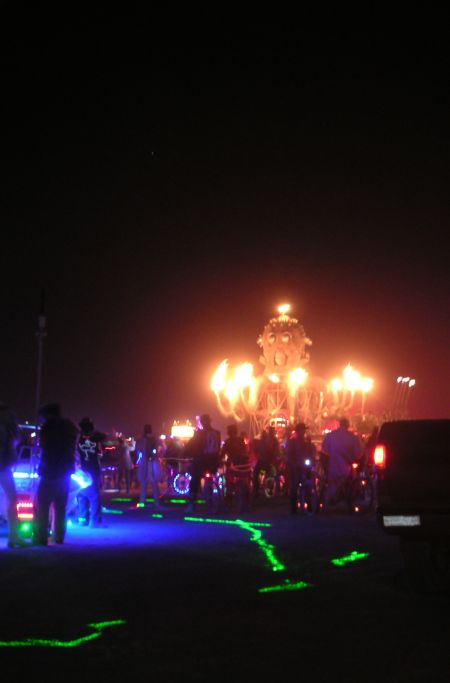 For me, this brings to mind the Parasol Protectorate. 2012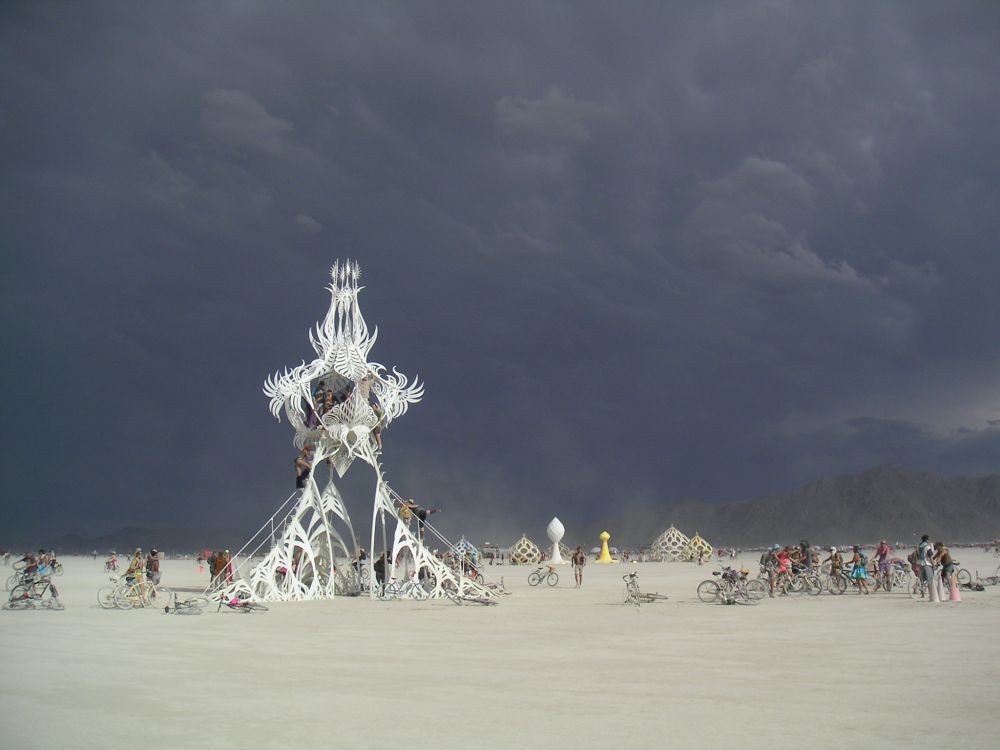 Star Seed. 2012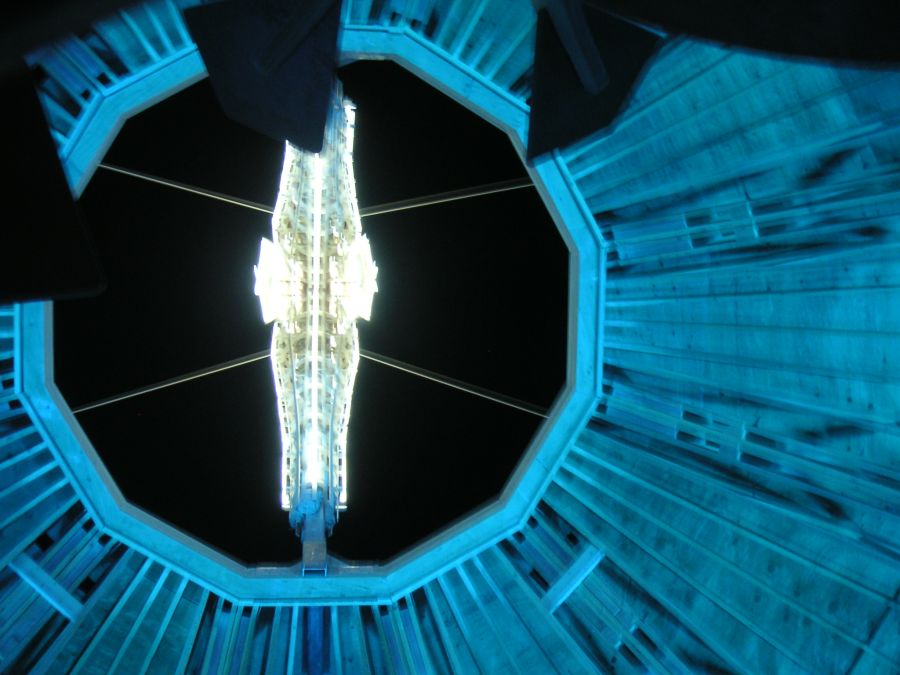 Man inside. 2012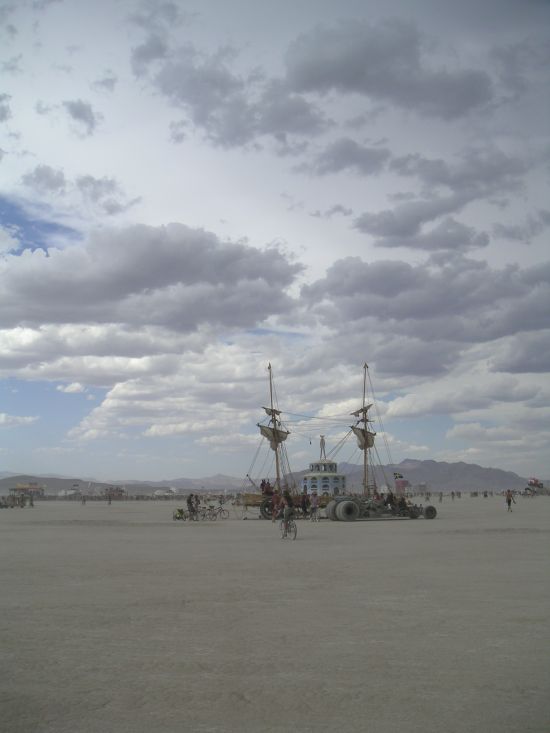 The man in the distance. 2012
---