Costumes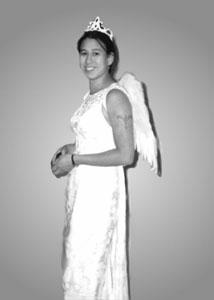 An angel for Halloween 1999.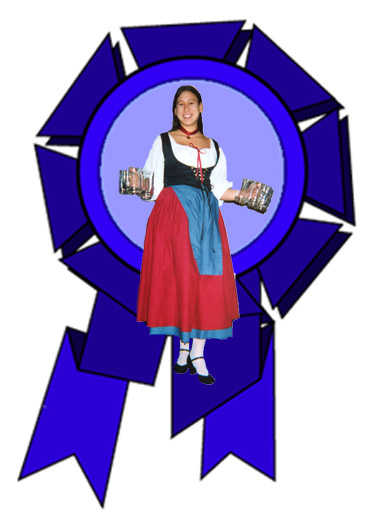 Halloween 2000. Anna made me a St. Pauli Girl costume.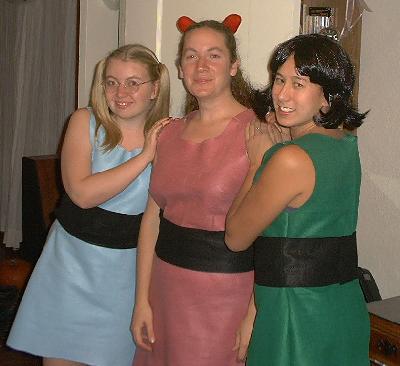 Our in-house costumer, Anna, converted Stacey, herself, and me into the Power Puff Girls (Bubbles, Blossom, and Buttercup) for Halloween 2001.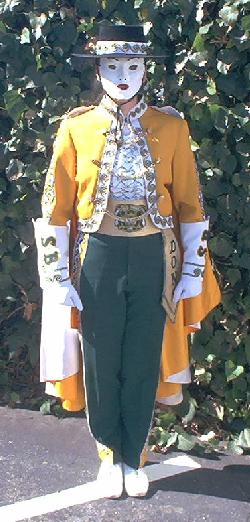 My winning scary costume at Hyseq makes use of SBHS band and winter guard props. Halloween 2001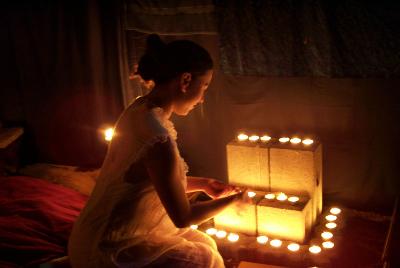 Victorian style lingerie. April 2002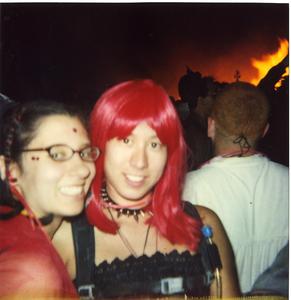 With Chiara at the burn. Burning Man 2003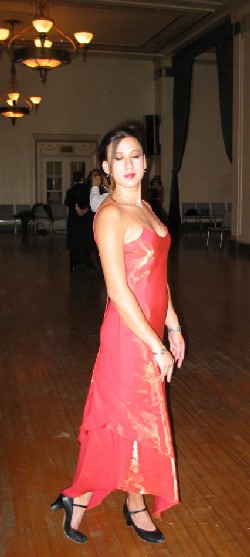 Made up for the October Gaskell. 2003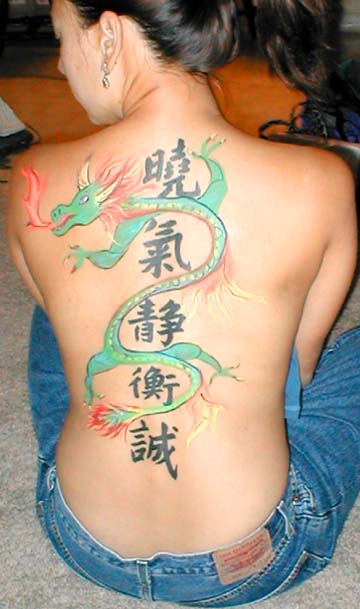 My tattoo dressed up in a dragon by All That Glitters Face Paint. I really love this picture by Chrysa. 2003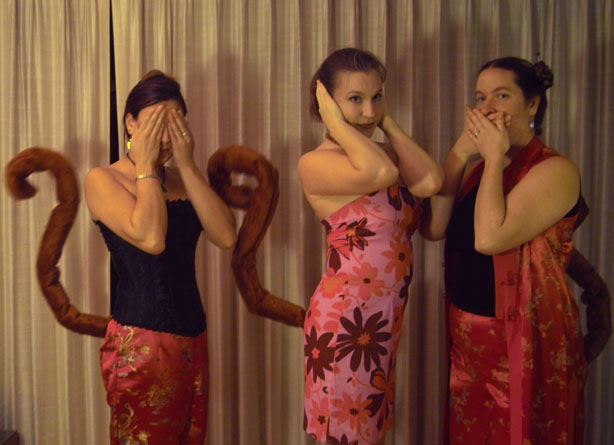 Shannon made tails for us all for Year Of The Monkey... here I, Shannon, and Anna are avoiding evil. January 2004.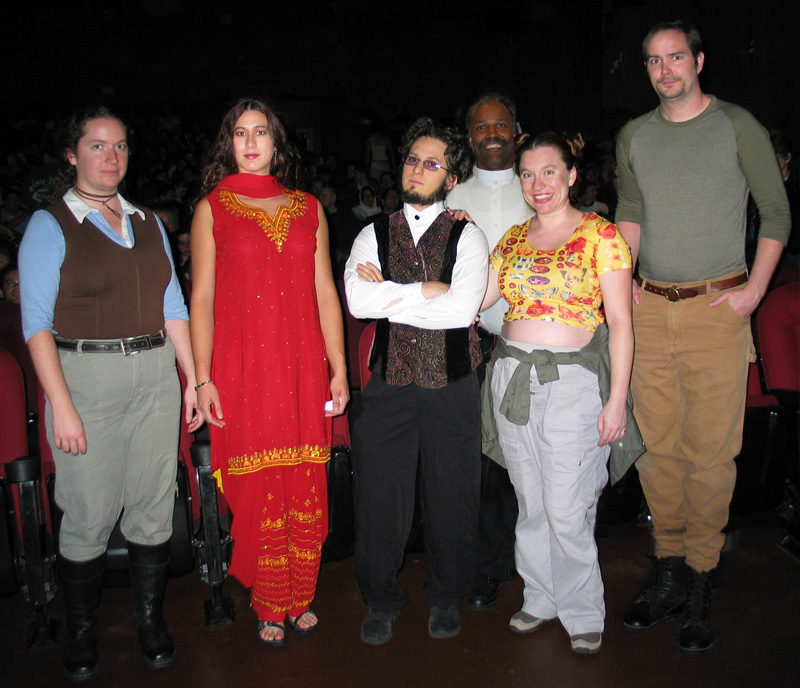 Opening night of Serenity! Zoe/Anna, Inara/Dawn, Simon/Patri, Book/Jerome, Kaylee/Shannon, Jayne/Rob. September 2005. Picture by Anna.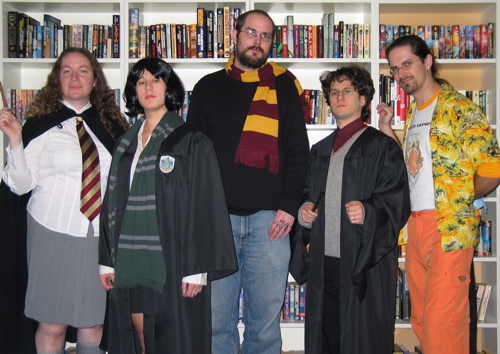 We at the ABL are well able to blend into the Harry Potter scene on opening night of Goblet of Fire. November 2005. Picture by Anna.

Pirates of the Caribbean, Dead Man's Chest. Joe, Sahana, Darryl, Rob, Megan, John, Dawn, Anna. July 2006. Picture by Anna.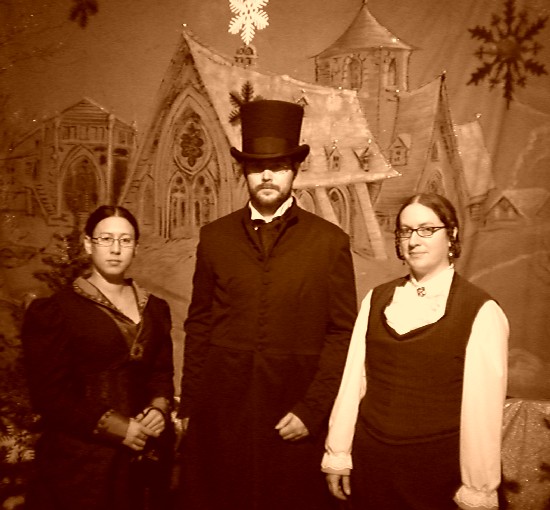 Dawn, Rob, and Anna at the Dickens Fair, 2006. Picture by Matt.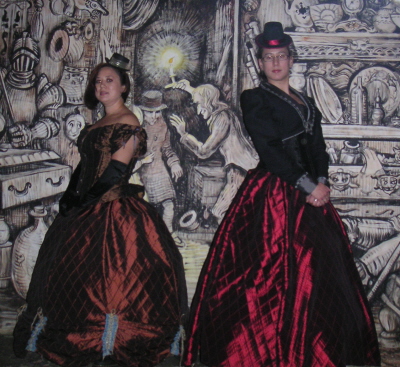 Angela and Dawn at the Dickens Fair, 2007.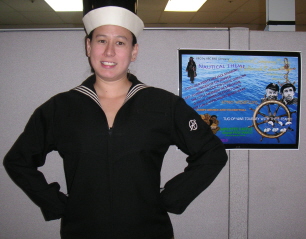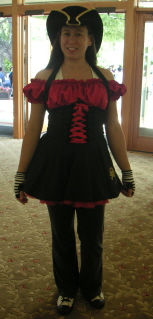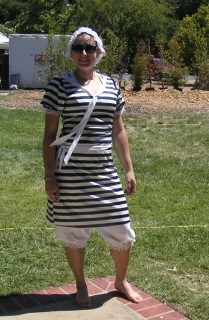 Acclarent Summer Picnic, July 2010, nautical theme. I once was a sailor, but our boat was taken by pirates. It seemed like a decent life, so I took up the pirate way. But then it looked as if many might get wet, so I donned my bathing gown.
Home